Flashback Seducer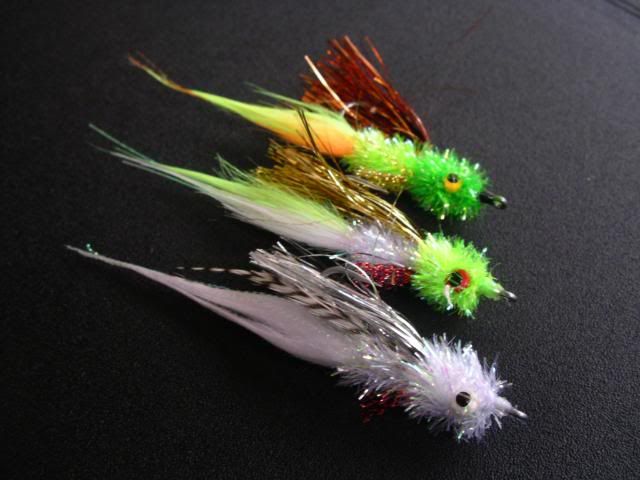 Until I lost the only one I had towards the end of trip, this bass version of the Trout Seducer produced around 50 shoal bass over 2 days one October weekend on the Flint, Upper and Lower. It was working so well that it evoked a "man, you're tearing them up!" from the Shoalieman himself. This latest edition comes with an optional grizzly hackle added beneath the flash overwing.
Recipe
Hook: #2 or #4 Tiemco 8089NP Nickleplated Bass Bug Hook
Thread: Waspi 420 Denier
Eye: Small or Medium painted lead-eye
Tail: Craft Fur and 3 or 4 strands krystal flash on both sides
Body: Medium Pearl Eztaz
Gill: Red Krystal Flash
Wing/Back: Flashbou or Krystal Flash (hackle optional)
Here's the link to the Trout Seducer instructions which are basically the same. The differences are explained there.
viewtopic.php?t=3734