http://youtu.be/FscIgtDJFXg
After 15 years of drought down here... Since February we've had much needed rain in biblical amounts. As in 40+ days in a row. Historical high flows. Rivers have finally got down to fly fishing levels. Overbrook called about floating the Savannah near Augusta. Said Vacu was gonna make it as well. Yep, I'm in.
Looks good at the put in:
Got the skunk off early with my favorite fish on the dropper. Also of JT's favorite flys. Purple Bead head Pheasant Tail nymph: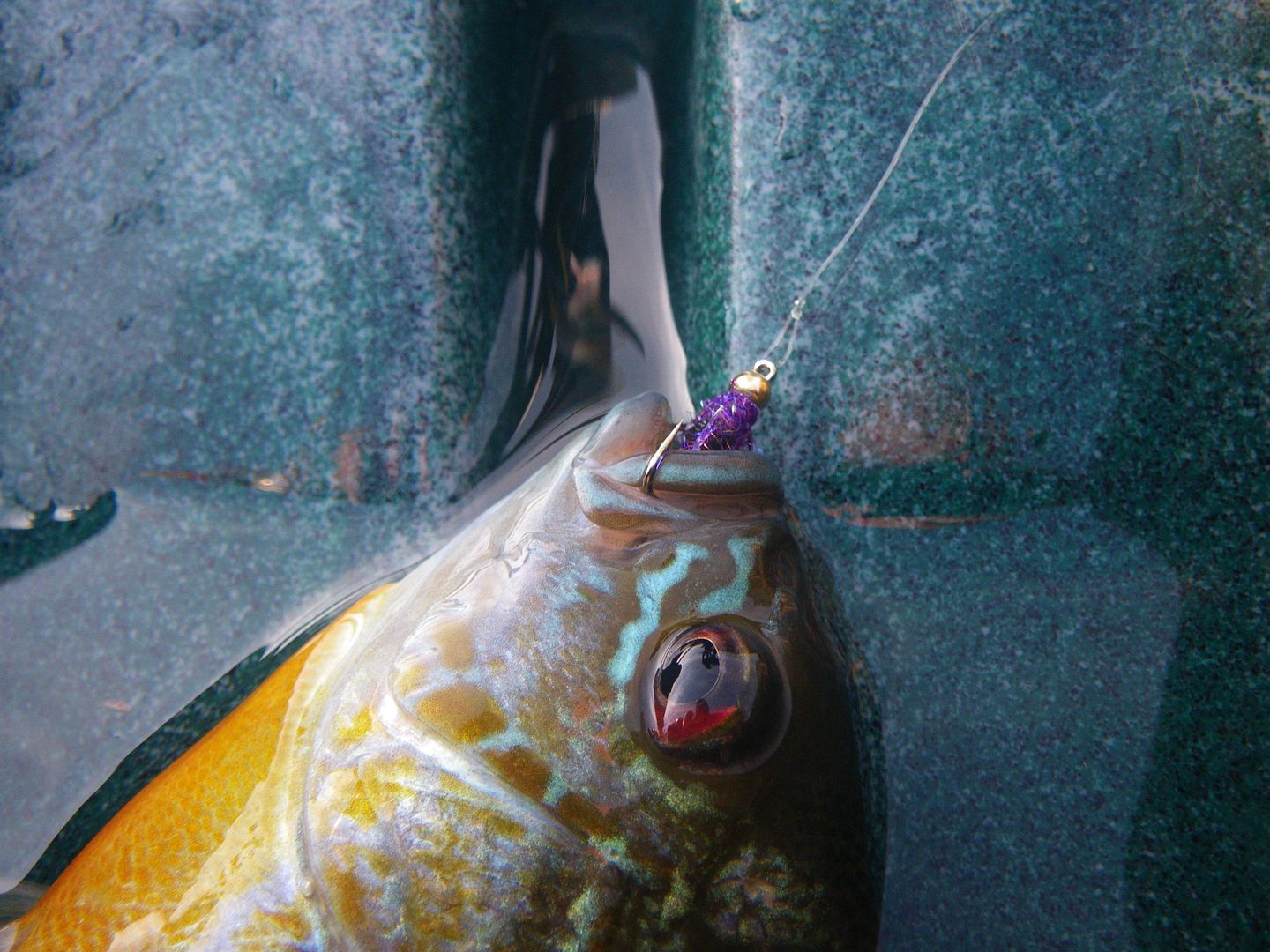 Not sure what they were doing: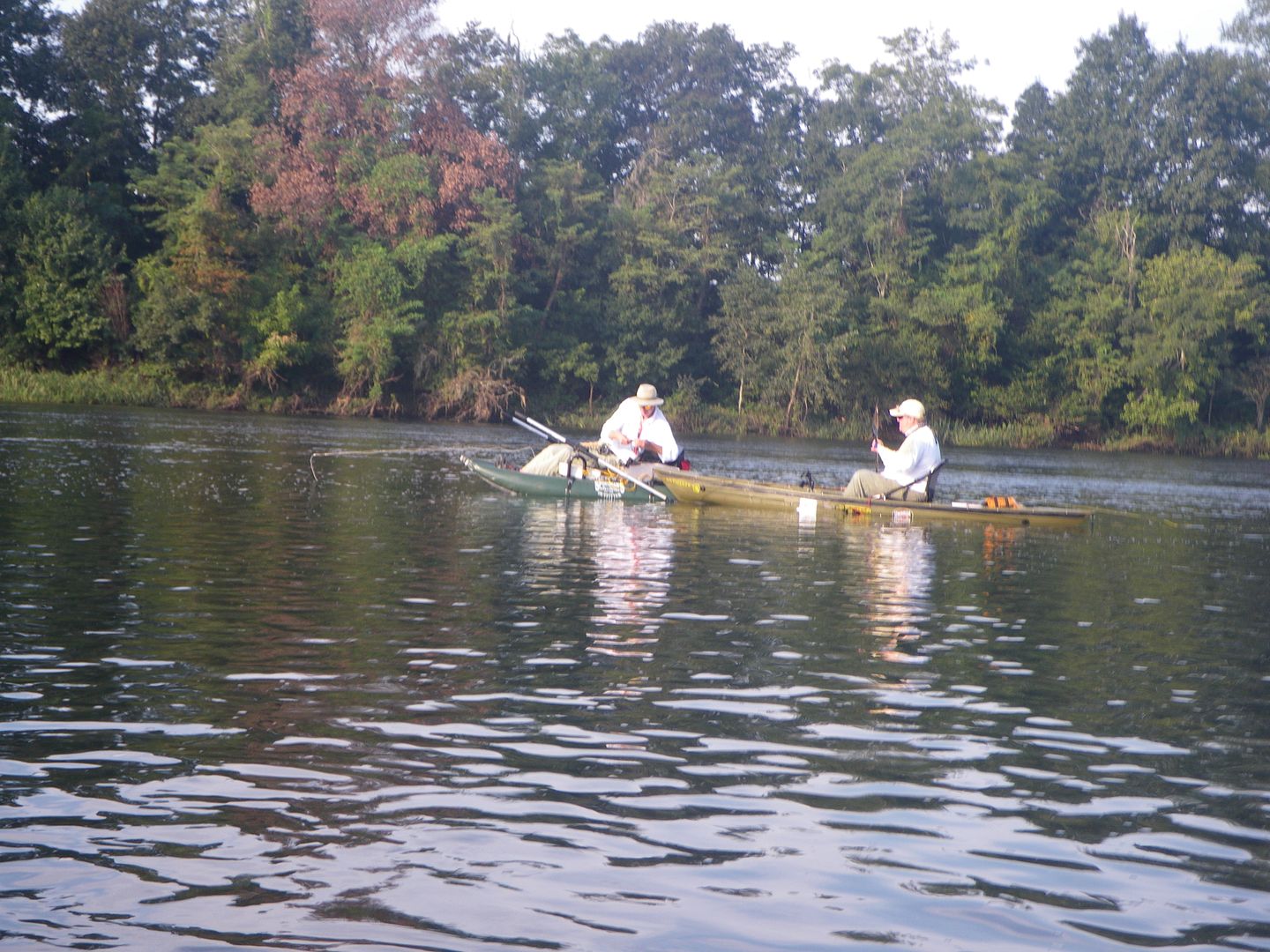 This little Red eyed Bass ate the popper: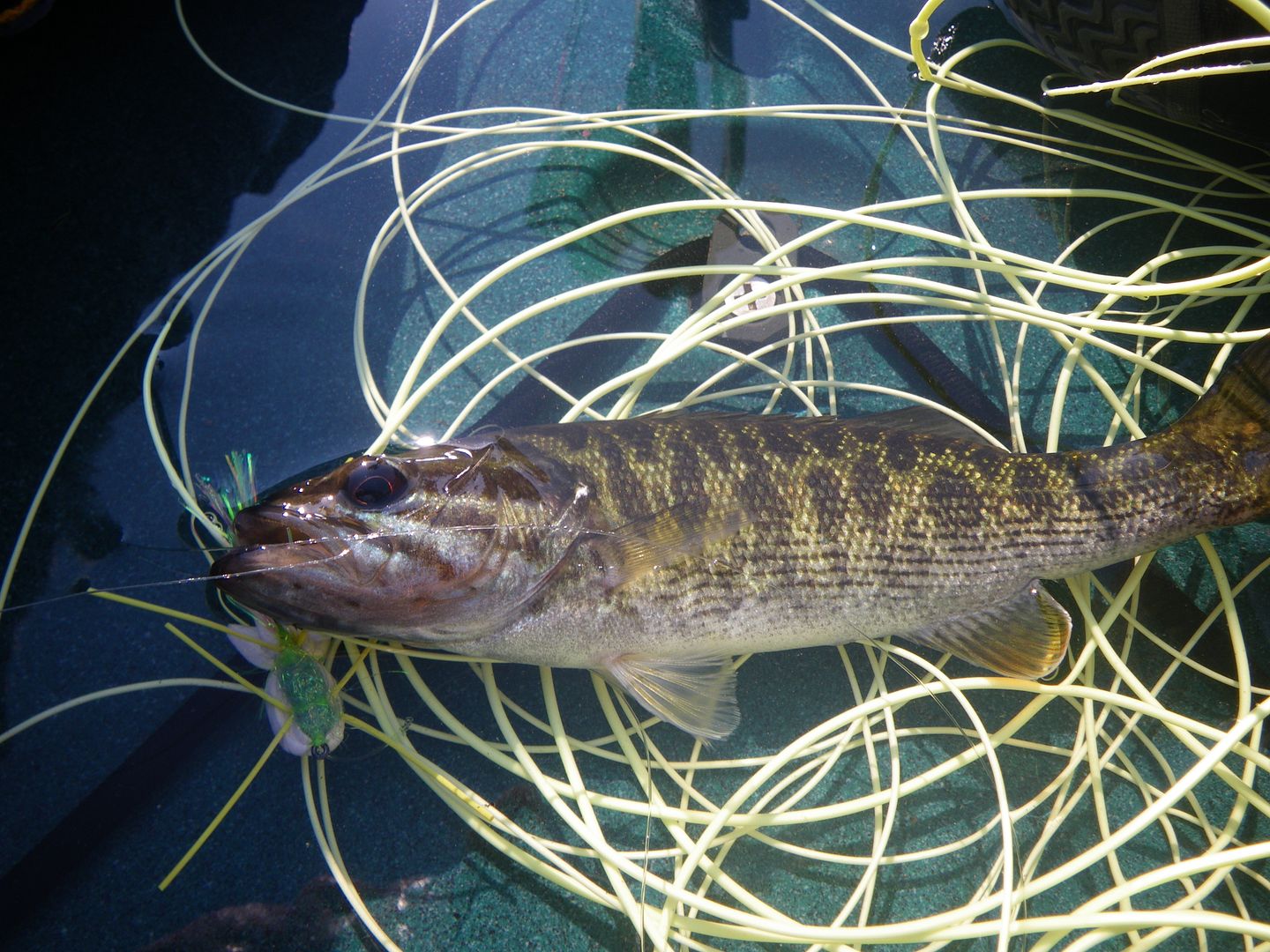 This little Large mouth Bass ate the dropper: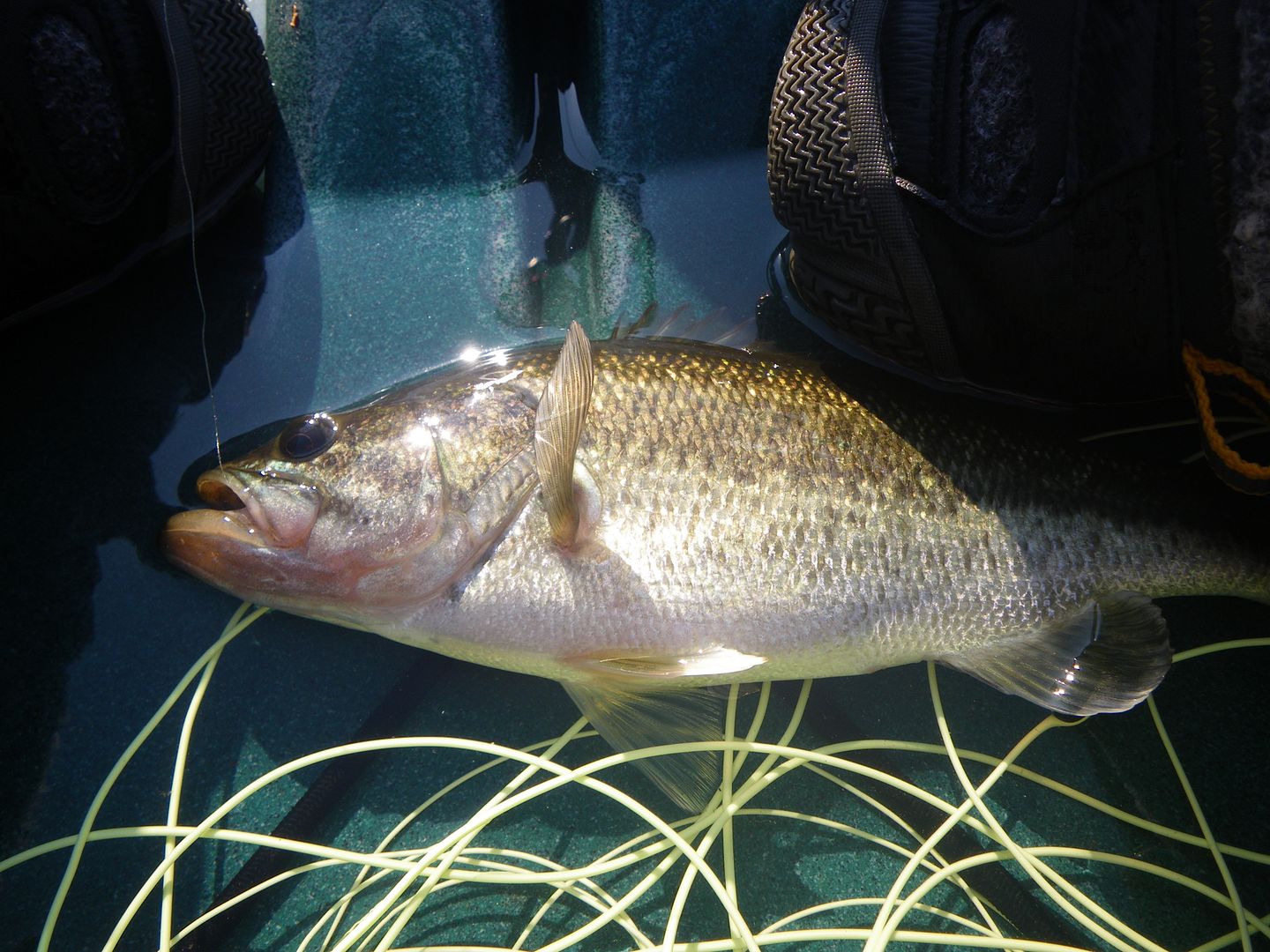 Vaku got this nice Small mouth just above the I-20 bridge: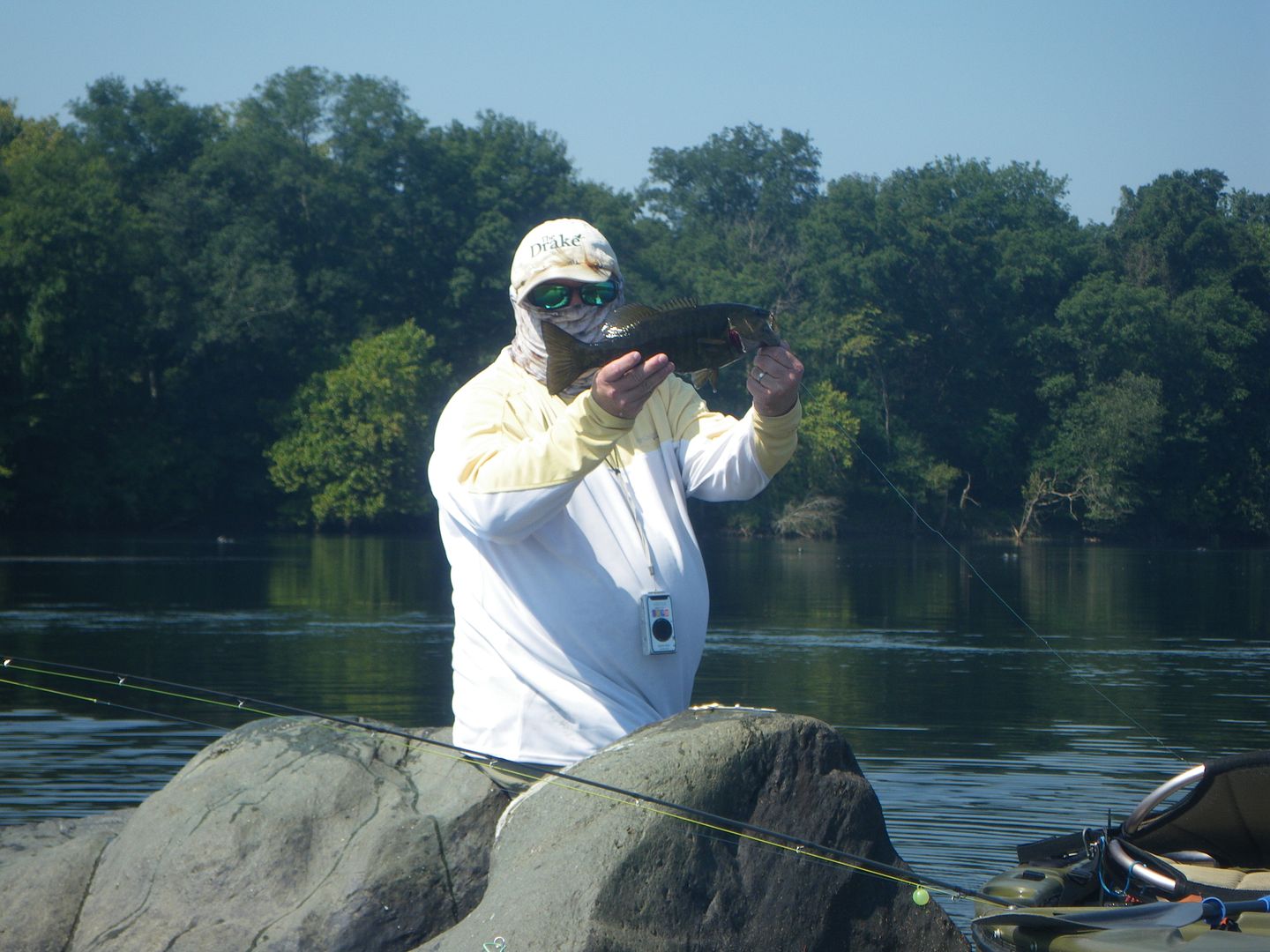 I finally got a Small mouth that didn't get wind burnt on the backast: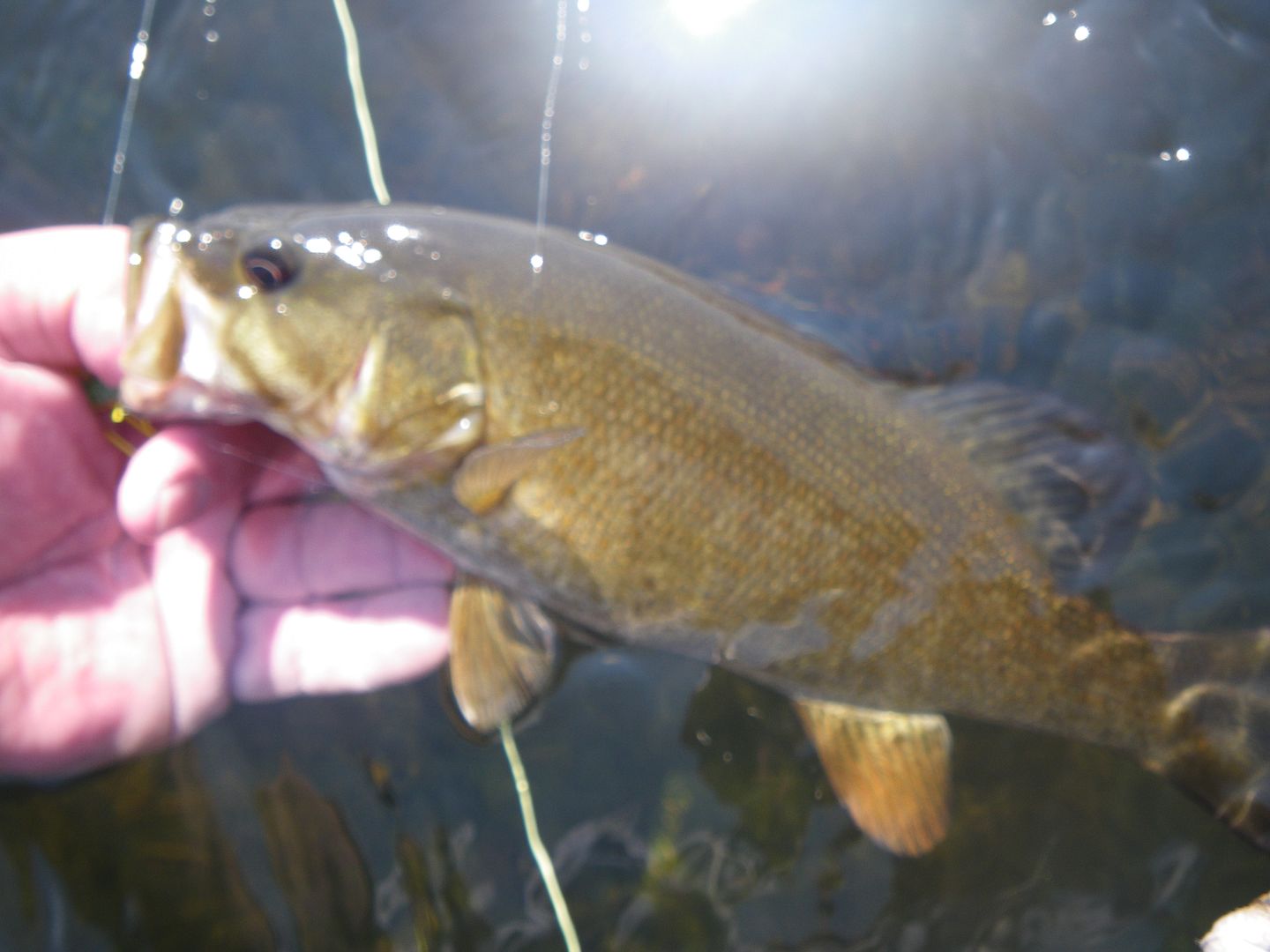 Vittles and barley pops under the bridge. Look like trolls to me: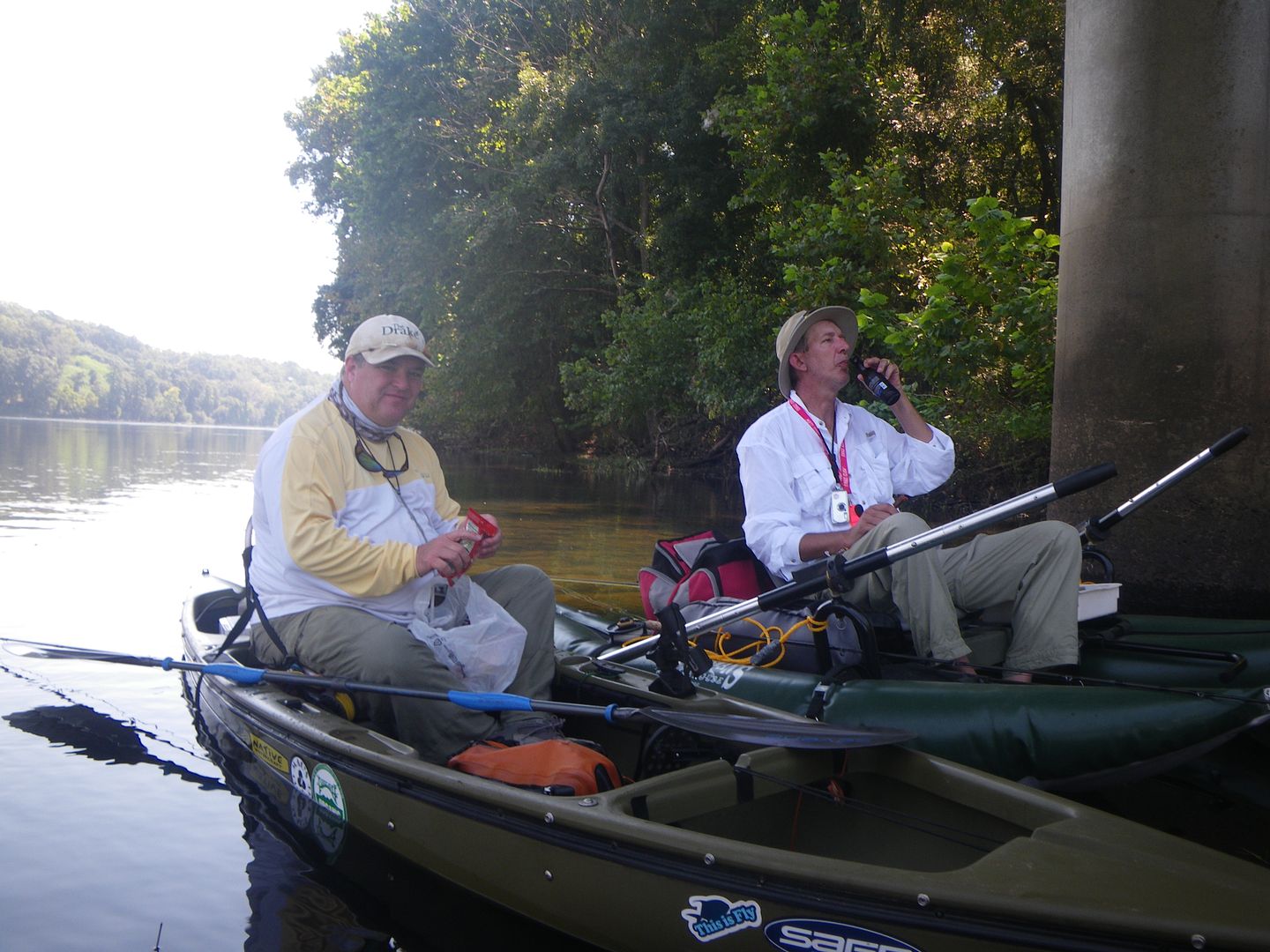 A liitle further down I heard Vacu holler and waving with a good bendo in the rod. The fish had him runnin' up and down the rock he was on. First thought was might be a Striper, saw a long skinny fish get some air and decided it could be a nice Jack. Paddled over and what do I see: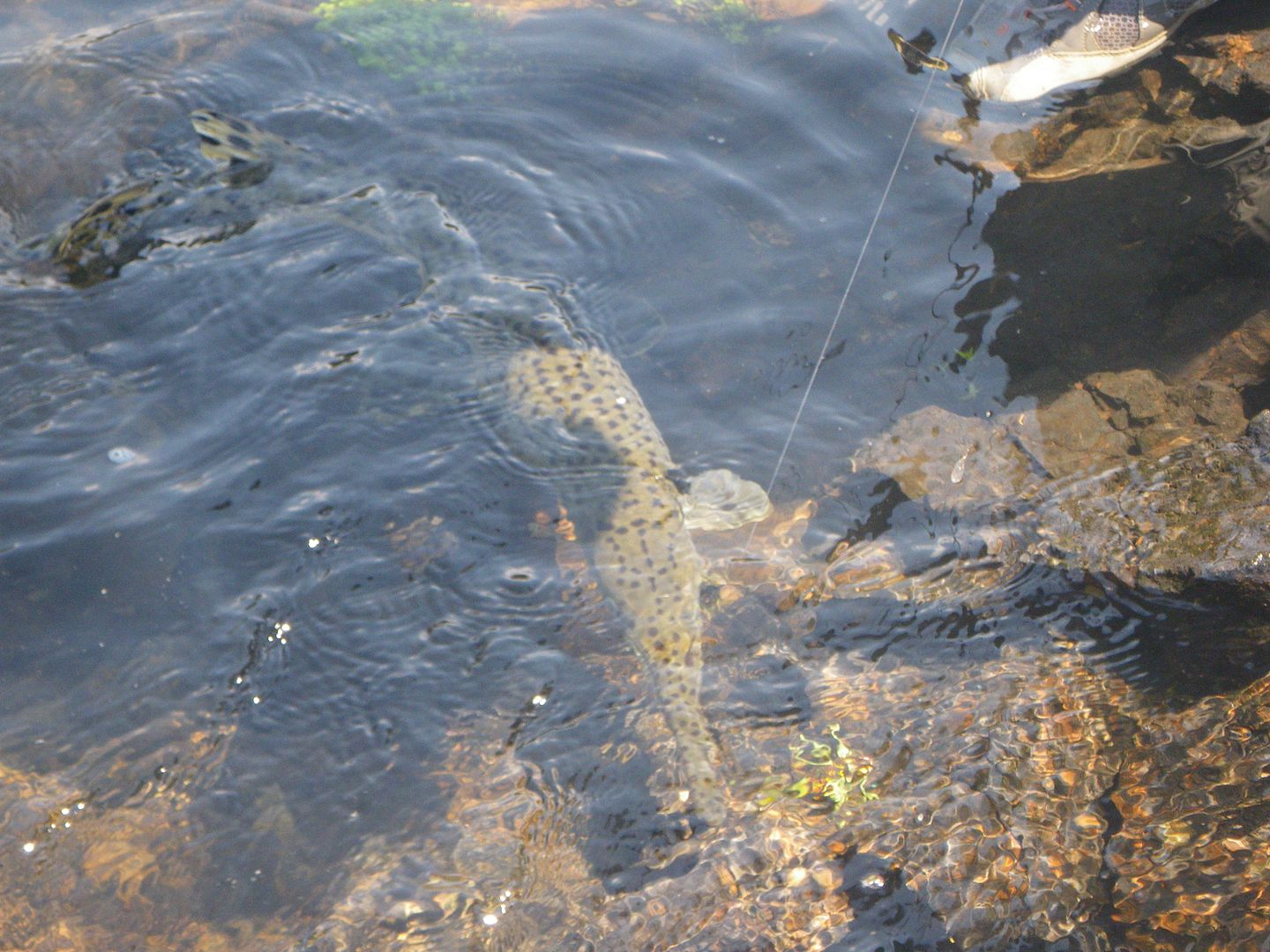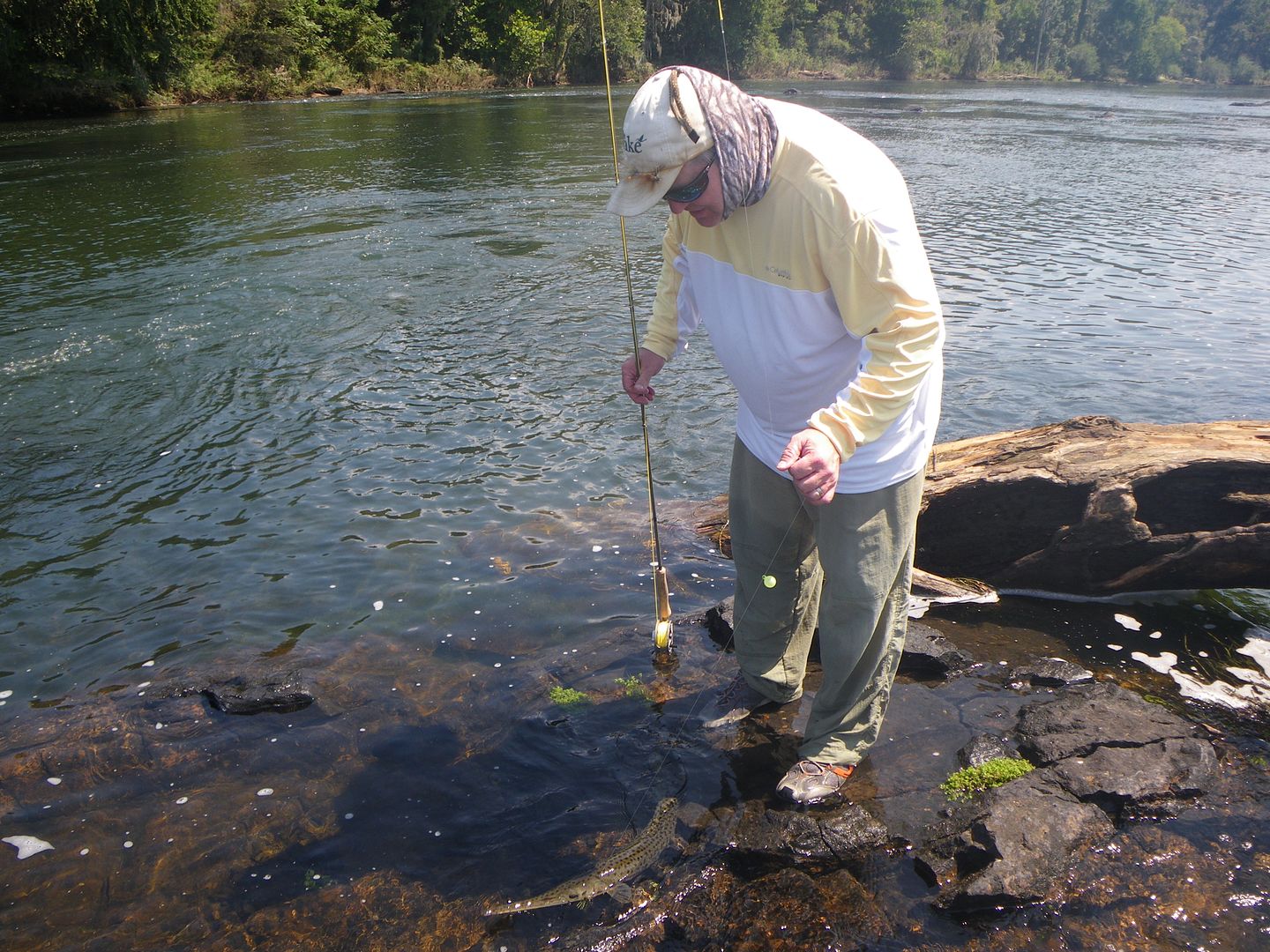 He asked "where do I grab him". I say anywhere you want, except fer the snout: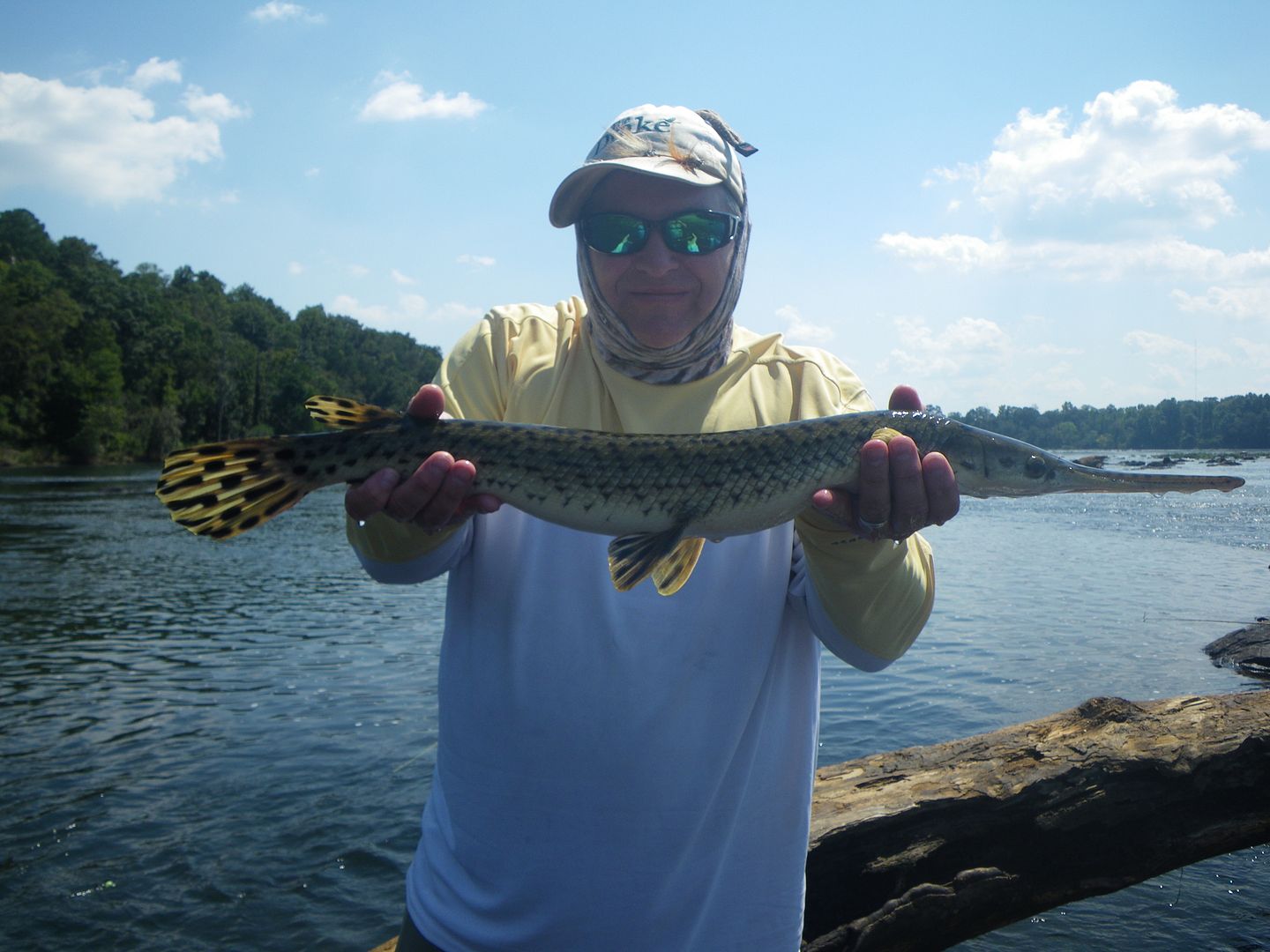 Nice Spotted Gar. Hooked right in the corner of the mouth. Rare, very rare. Not the fish, the mouth hook. Congrats.
Floated on down caught some fish, had passengers, took a few more pictures...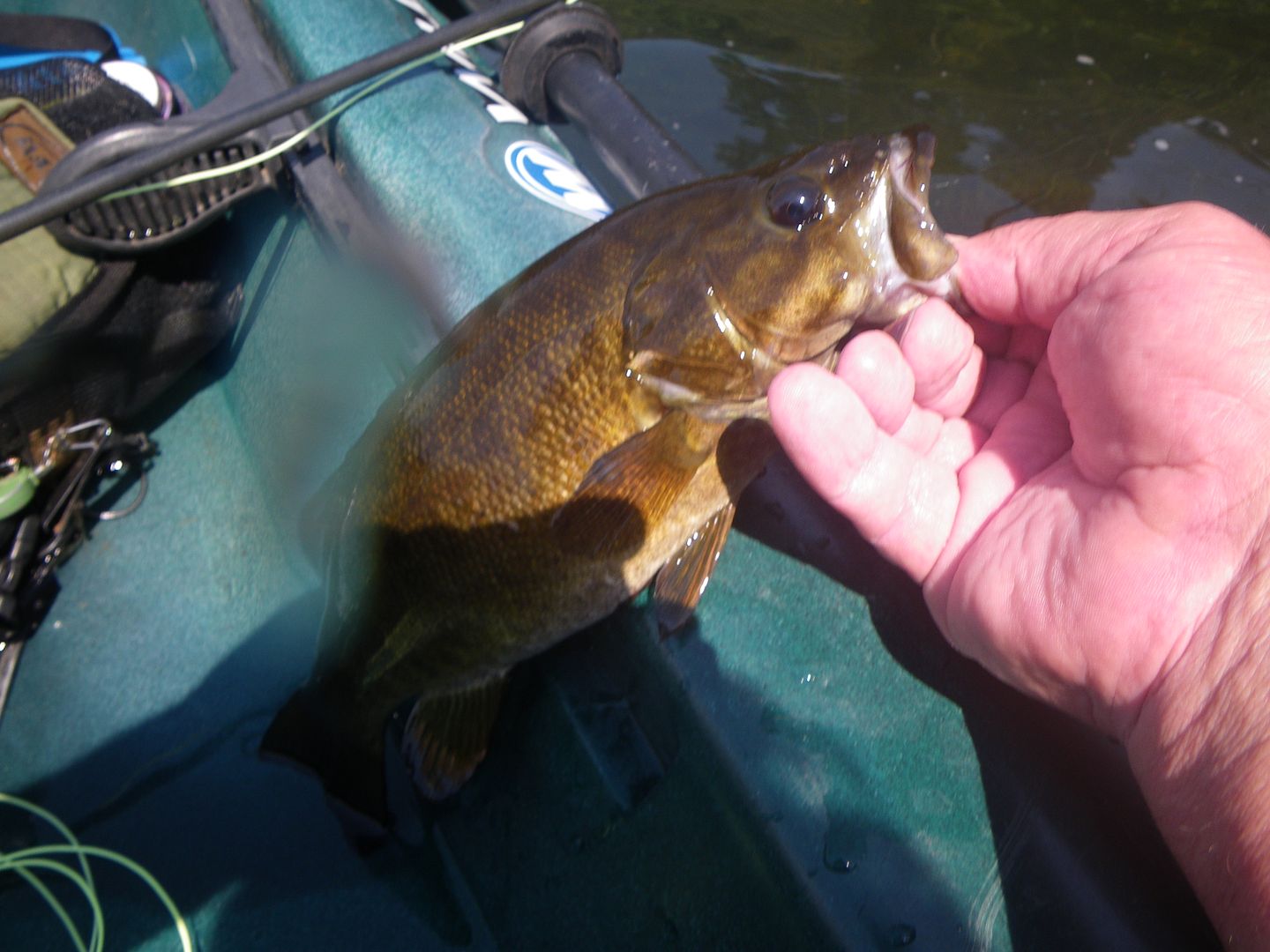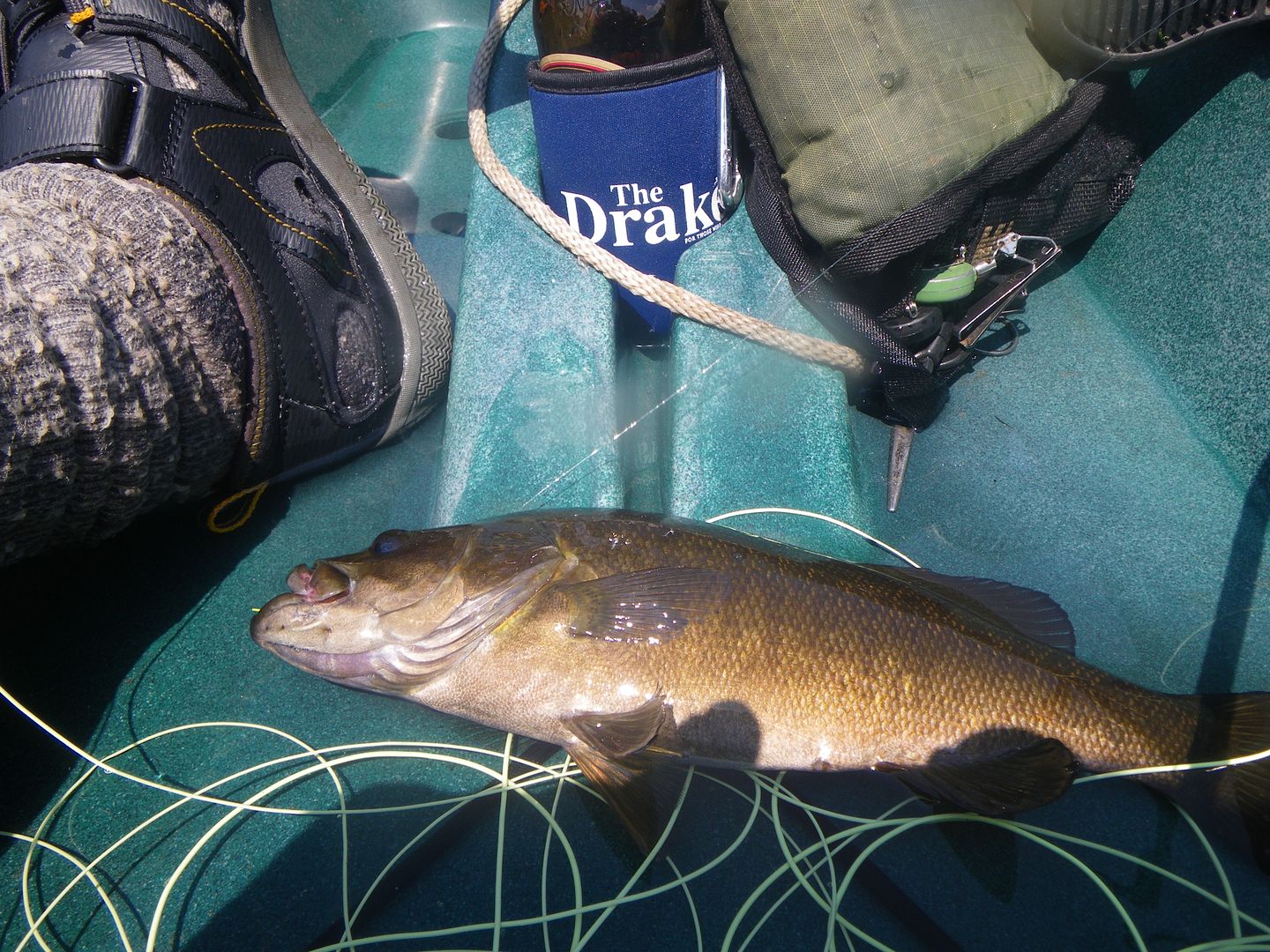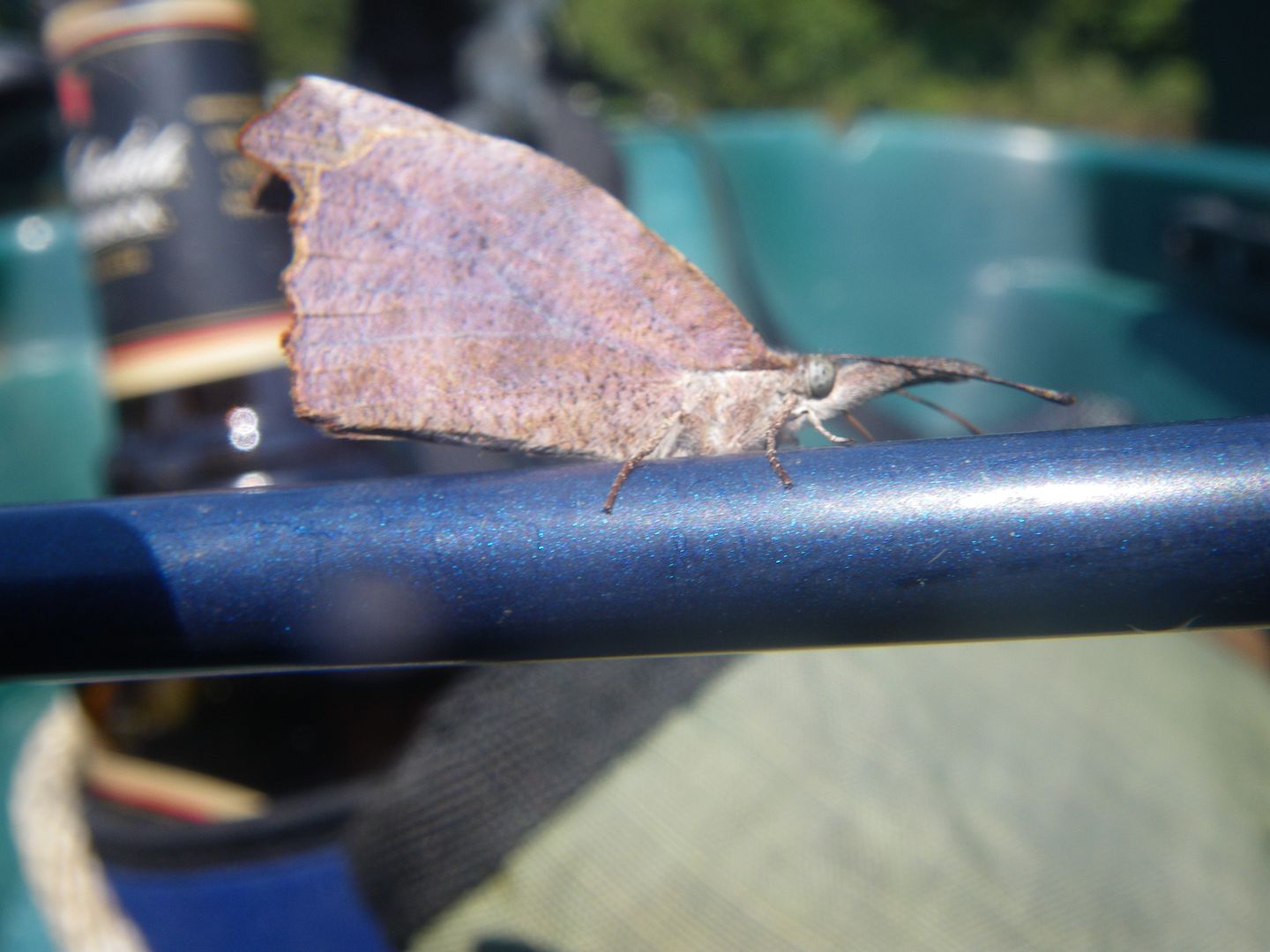 \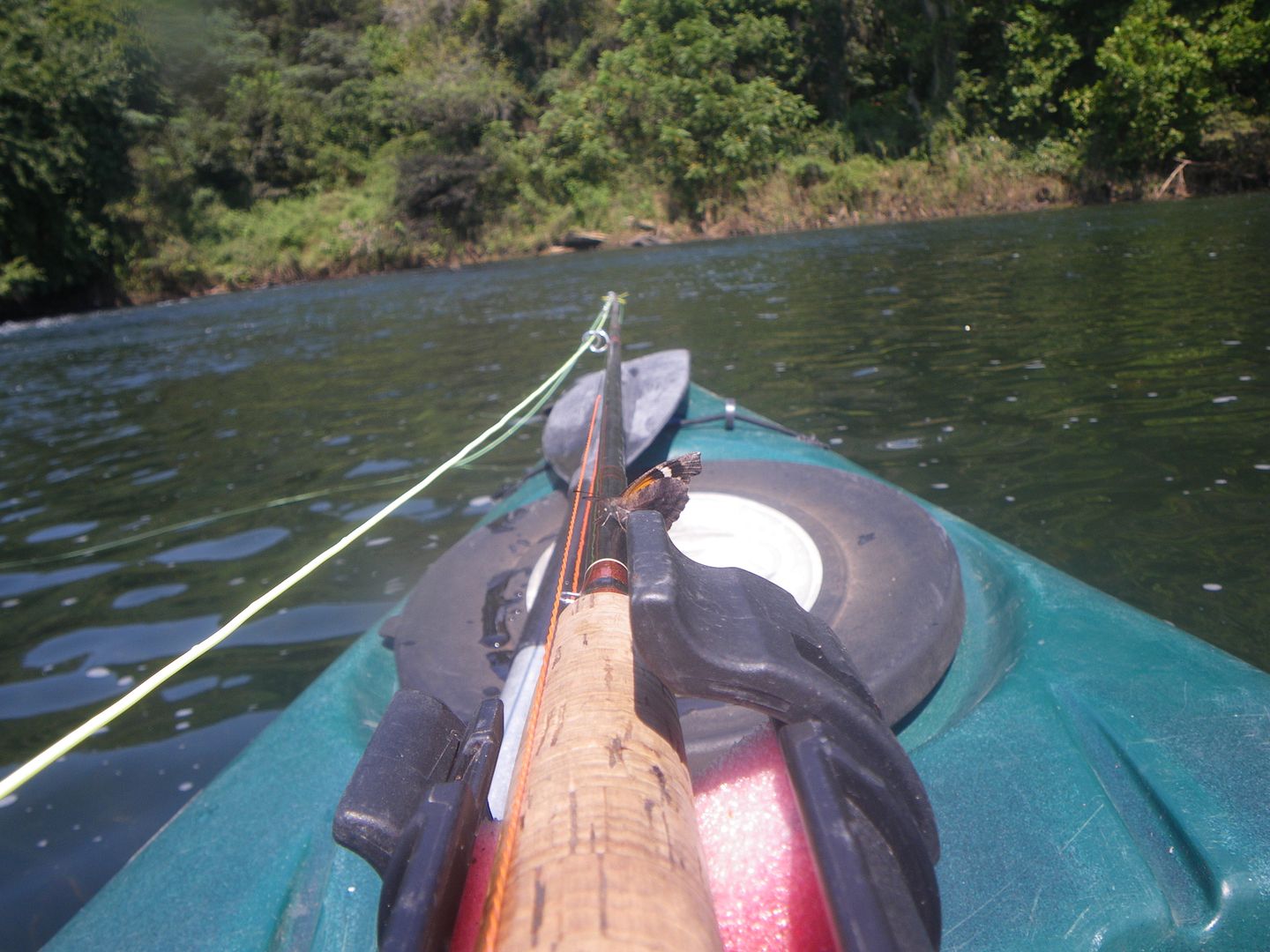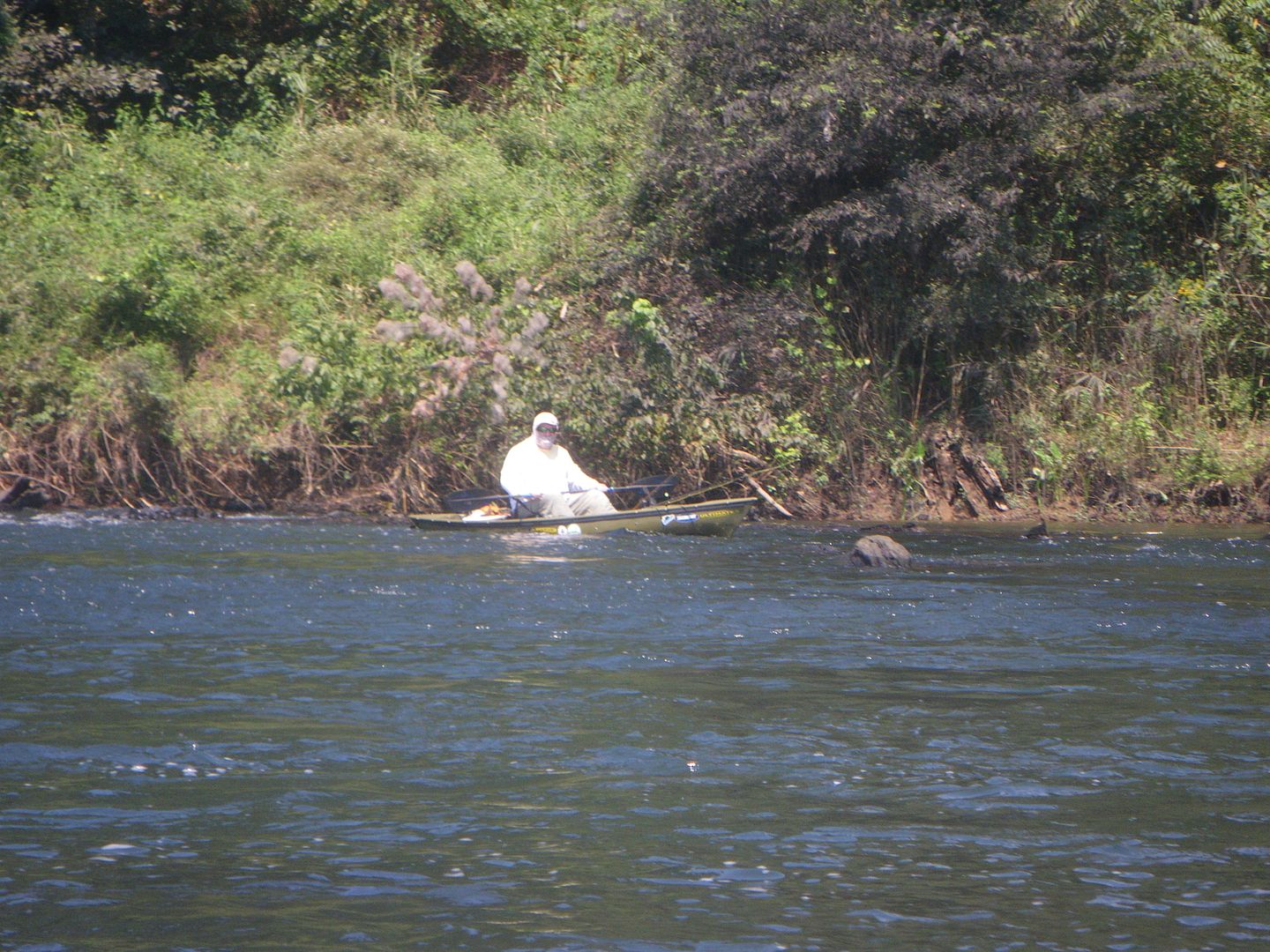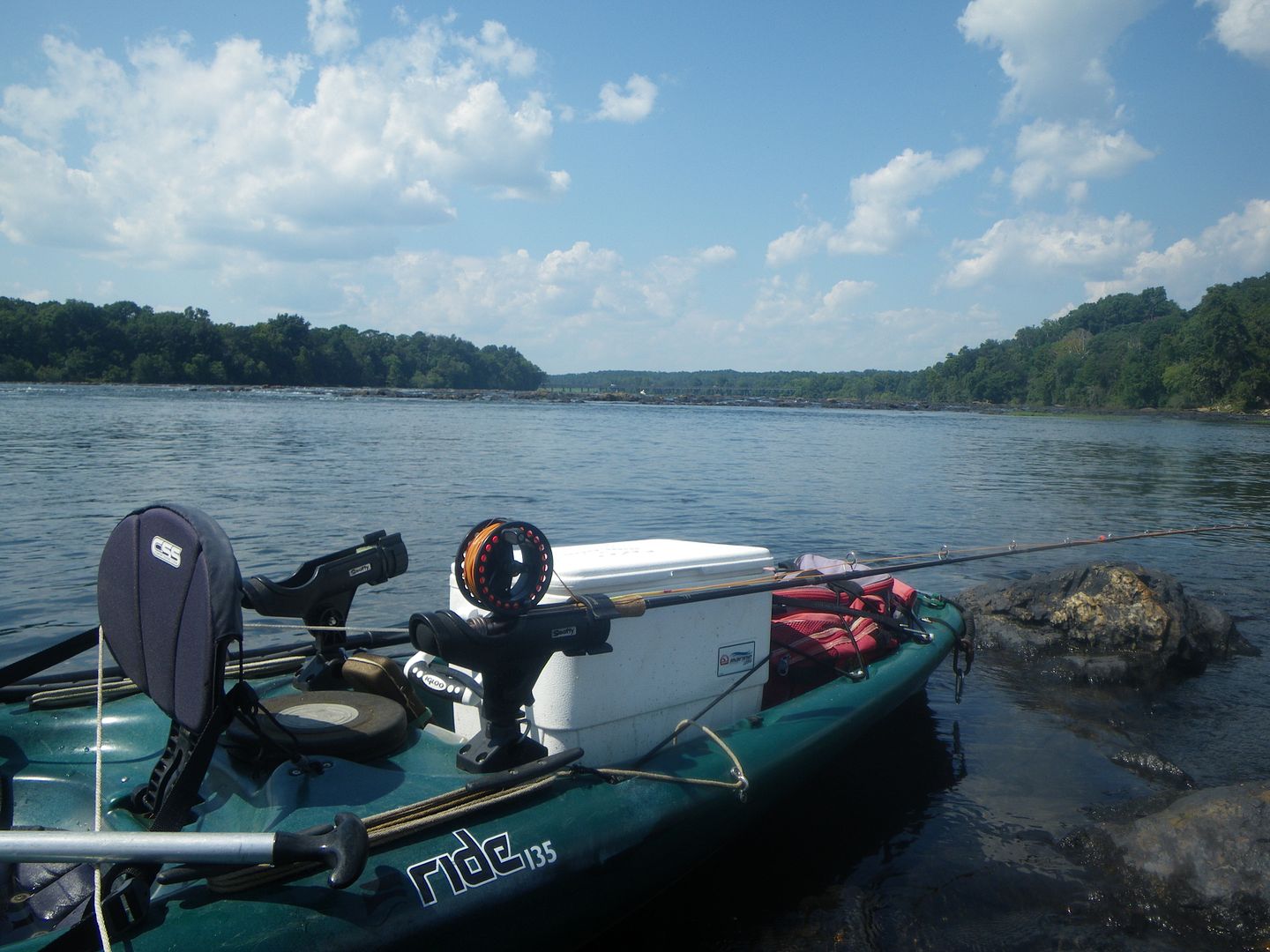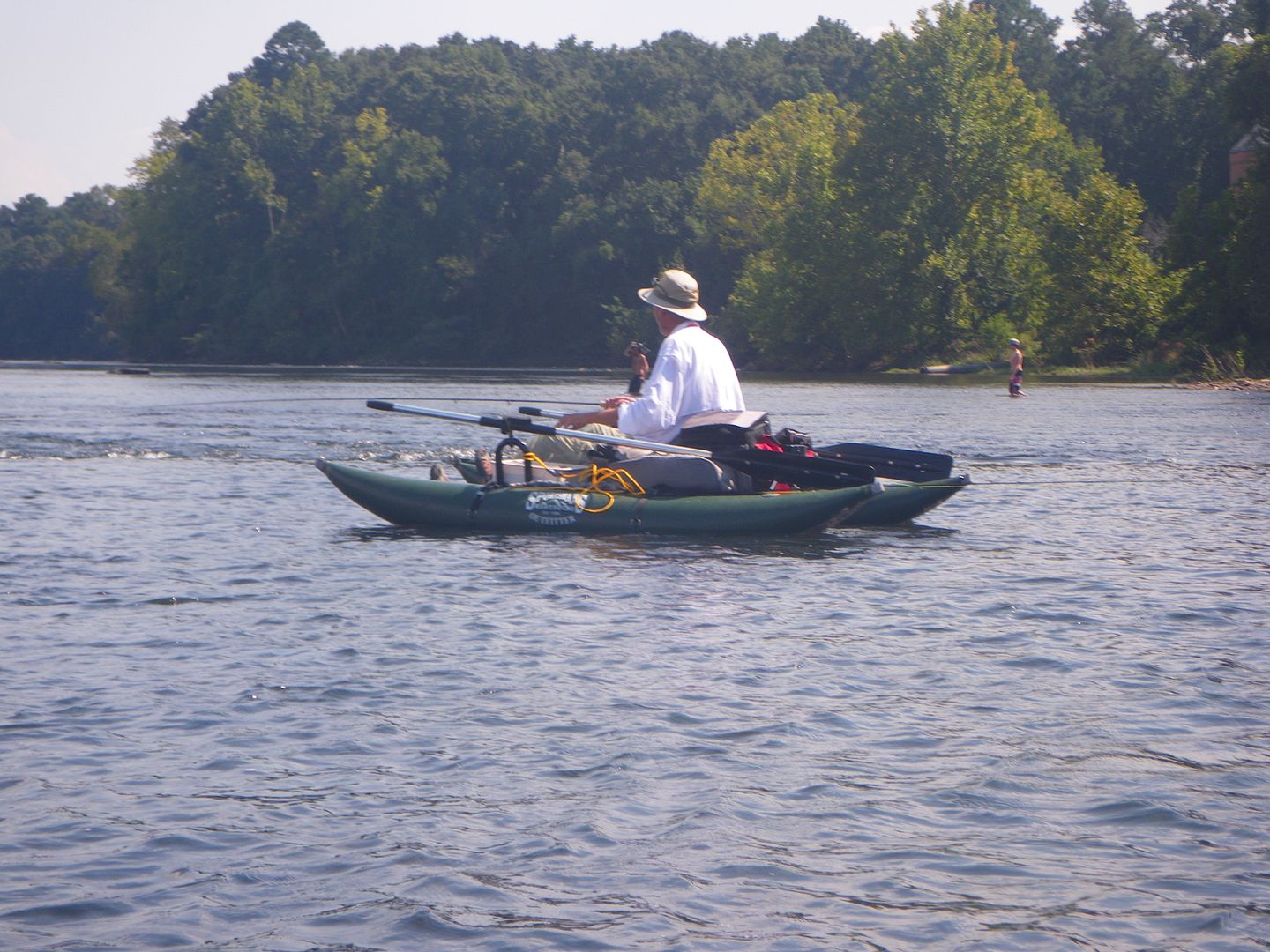 Enjoyed it my friends.