Something every good shoal bass fisherman needs
Posted:
Thu Jan 10, 2013 10:56 pm
I was in Cartesville the other day at Cohutta's Fishing Company Fly Shop and the owner Andy Bowen showed me something that I think you're all going to want!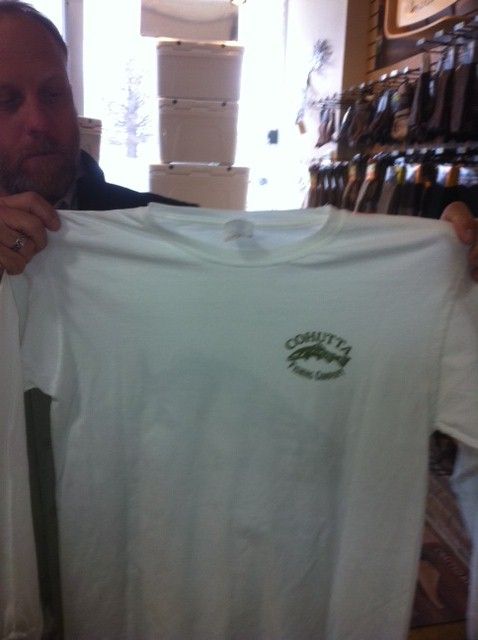 Great looking shirt to show off your passion. Call the shop (770-606-1100) to get sizes and prices. You don't find many items with a shoalie on it. The art work is by Paul Puckett.