Just finished up 4 rods. In above photo, top two rods involved replacing butt-over-tip ferrules with spigots. Both are 7/8wts and were previously shortened from 8.5' to 7'1" and 7'6".
Bottom rod is an assembly on a Jann's Netcraft 5/6wt 8' Blank. Project included shortening to 7'6" and replacing tip-over-butt ferrule with a spigot. It's now a 6/7 wt.
The rod 2d from bottom is built on what I believe to be a Garcia Conolon blank. Came to me as an 8' 7wt from a buddy who couldn't stand it's soft flex. I didn't like it either and used the grip/seat assembly for the Netcraft rod. Rather than scrap the remainder, I stripped and evened the sections, installed all new hardware and ended up with a very peppy 6'2" 5/6wt.
Here's a look at the spigots I put on the two butt-over-tip rods:
Here are the Netcraft (black) and the Conolon rods: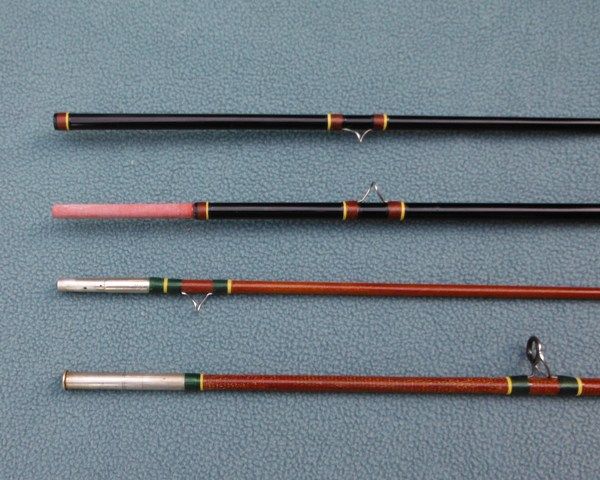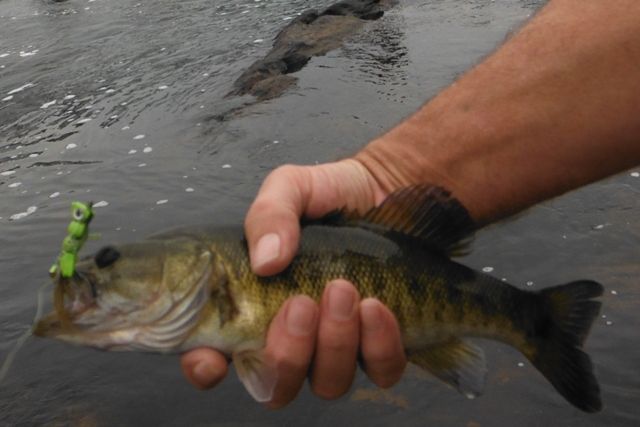 Yesterday, stomped around Juliette for a few hours with the Netcraft and the Conolon. Both took shoal bass on big Flopper Poppers. Had virtually the whole place to myself. Caught a couple dozen, mix of bream & Shoal Bass. No bruisers but a couple of them 12" fish. Shot below of the Netcraft.
Found the Conolon, at 6'-2", pretty much underpowered to cast the bigger bugs. Will probably have to relegate it to chasing trout with sz 8 & under offerings. On the other hand, the Netcraft can really get a bug out there.
Your pal, Jim