I got up early before going fishing due to the same issue many fisherman experience, I couldn't sleep due to excitement, thinking about Old Ironjaw, lying under that log. I got dressed having learned from my daddy that certain clothes are luckier than others when hunting or fishing. My shirt is from Wal Mart and the only hawiaiian type that I have. Only time I ever wore it to the river I caught a 5-3 shoalie. I matched it with some long shorts for sun protection that came from Sportsman's Guide. I chose a hat from Akins Ford, Lincoln, Mercury, Dodge, Plymouth, North Georgia's Largest Dealer because it matched in color. Never wore it to the river before. Turned out it jinxed the rest of the outfit that day. Pose courstesy of Shoal Bandit and Otis Goodman of Satilla River fame.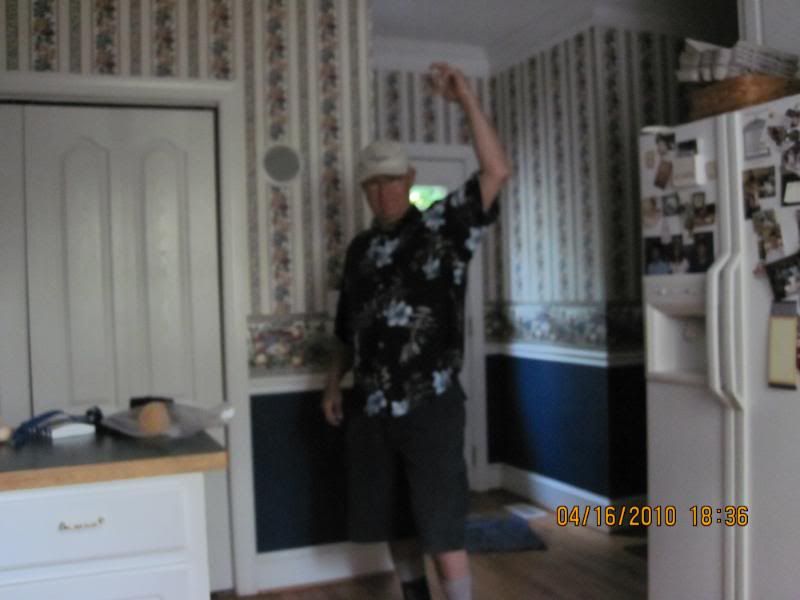 Since I had 45 extra minutes before leaving I decided to fix my breakfast instead of picking up something on the way. What comes first? Easy. Coffee. I have my custom Costa Rica coffee roasted and ground for me by Ken Lander, formerly of Monroe, who now operates a coffeee plantation. Ken is an attorney by education and was the best Board of Education Chariman a county ever had. Order some coffee from him.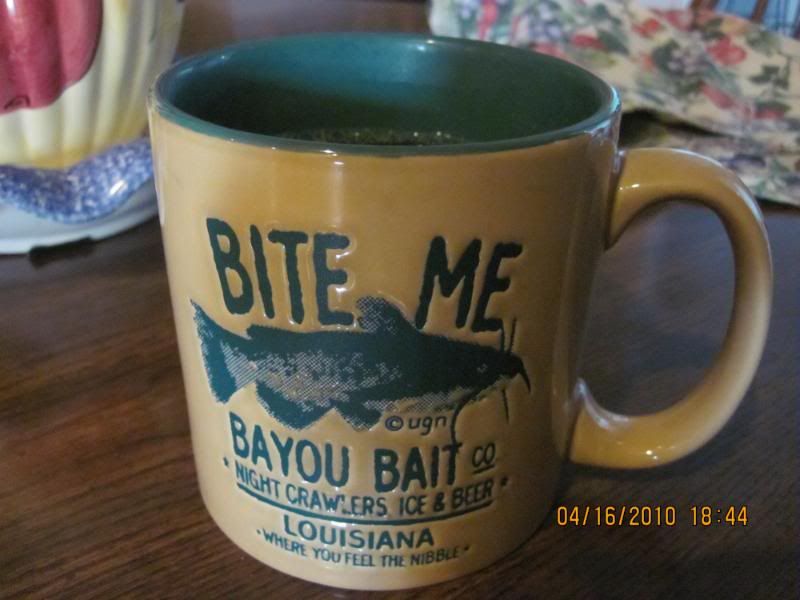 Then I stuck two of Mary B's frozen biscuits and two strips of turkey bacon in the pre heated convection oven to cook 15 minutes at 350 degrees.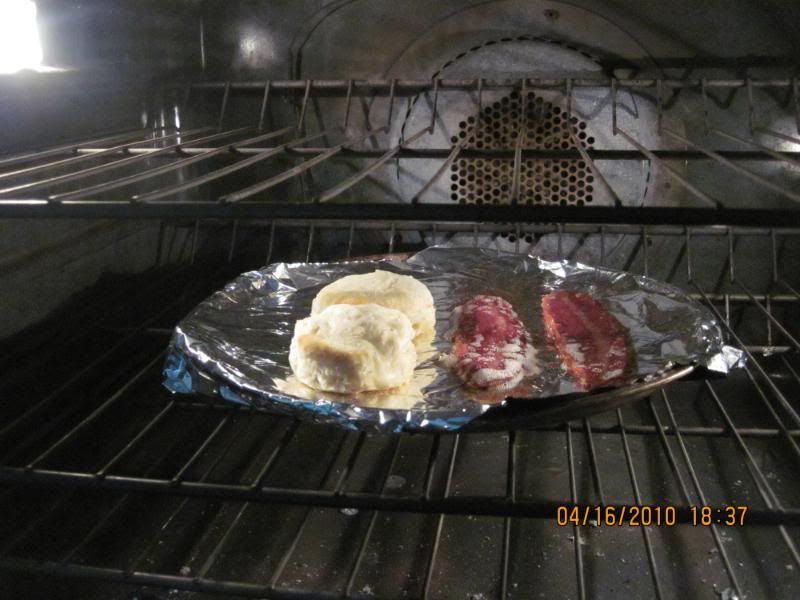 Next came the yard egg we buy from our neighbors. The egg would be scrambled and then loaded with grated extra sharp cheddar cheese. The egg would ultimately be the centerpiece of the biscuit fit for the river.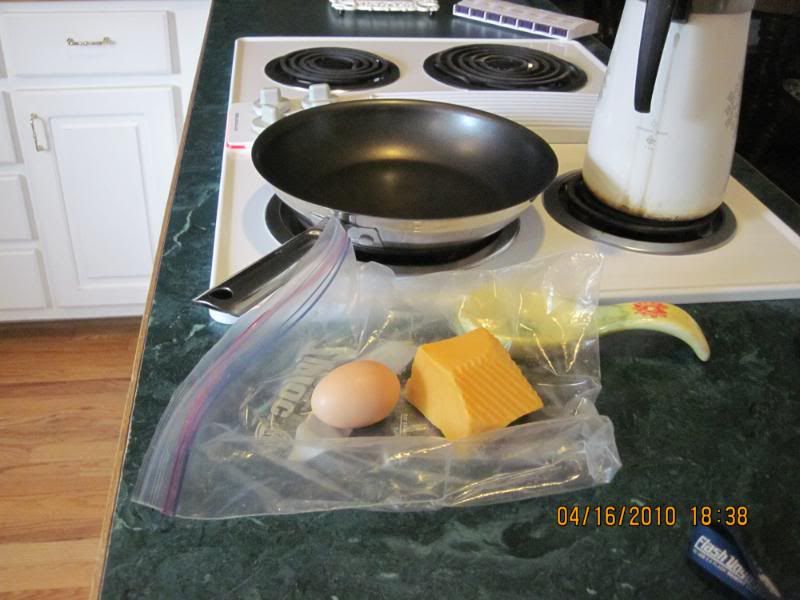 While staging the ingredients, I remembered the preserves. The dark is Wild Blackberry, not sold in stores, and the light is peach preserves with hunks of fresh Georgia peaches preserved in something sweet.
Soon the egg was done and had the real cheese grated by me on top of it, none of the processed stuff in our kitchen.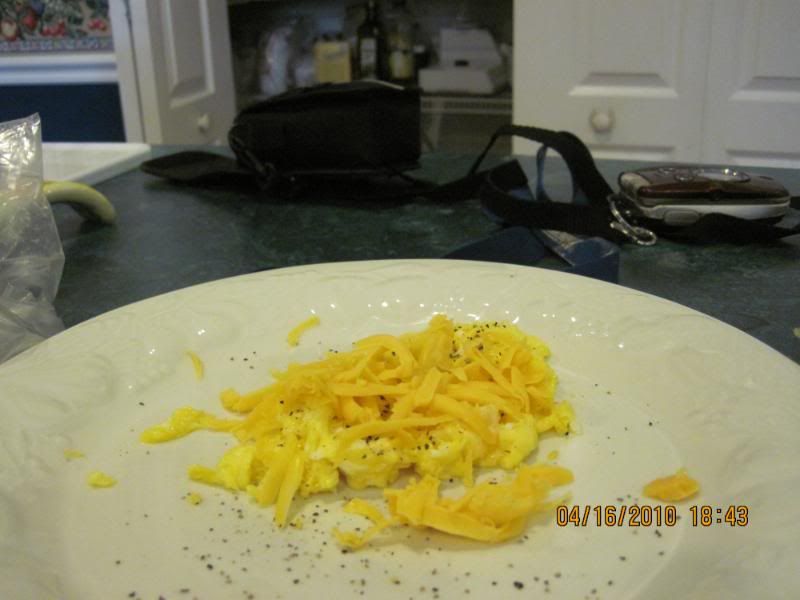 Now things are coming togeather, the biscuits browned and flaky, wild blackberry preserves on one side and peach preserves on the other.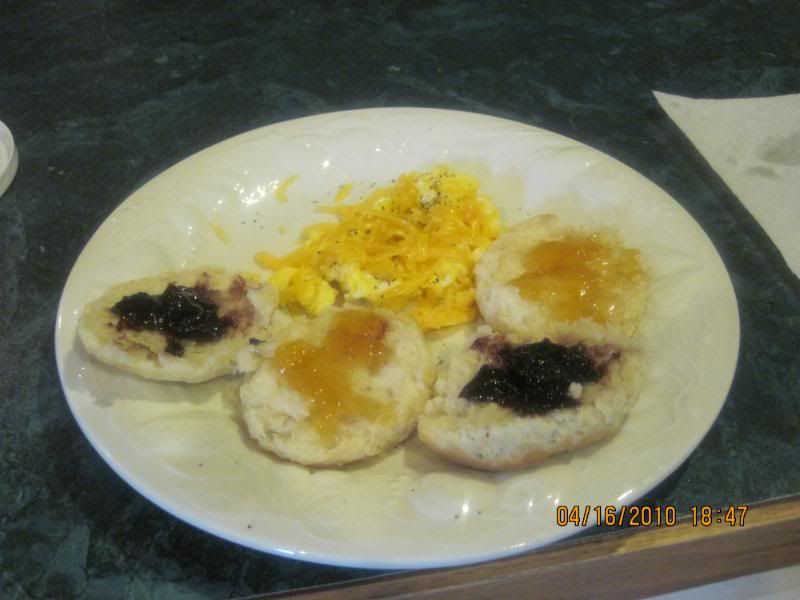 Now to lade on the cheesy scrambled egg, and the crisp bacon. Uhmmmm!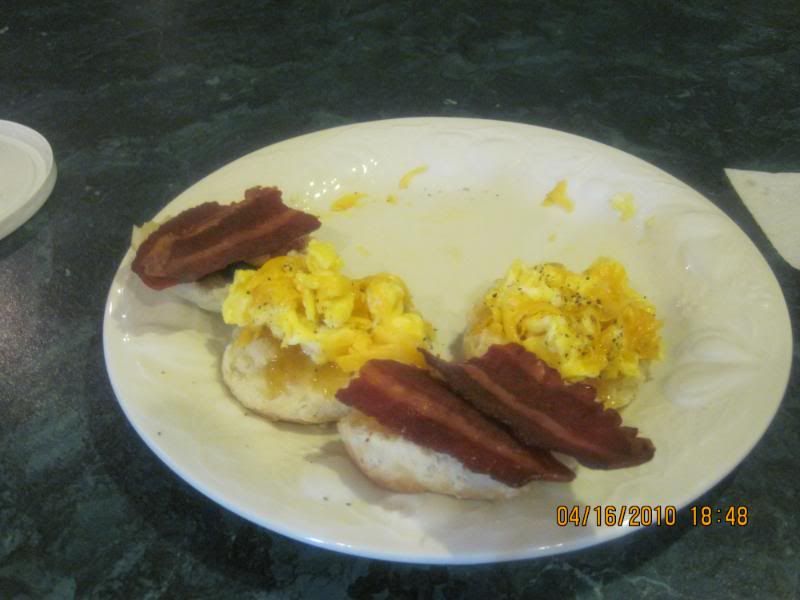 Now stack this all up carefully.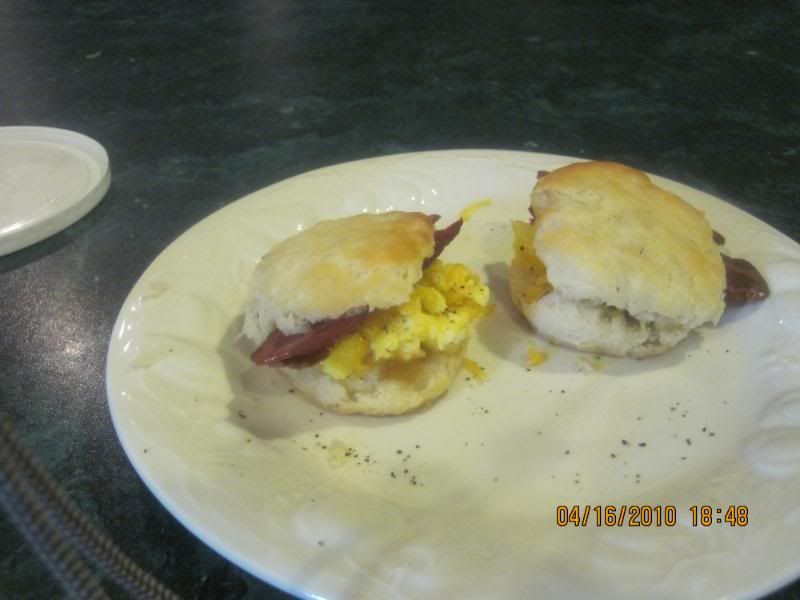 Can't say much for the cat box liner of a newspaper from Atlanta, but the rest of this looks pretty tasty.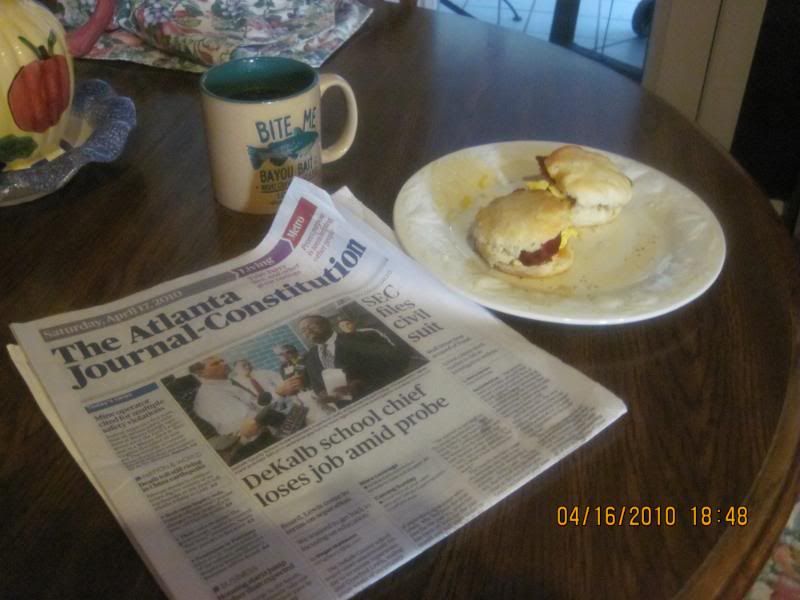 Now the kitchen is a wreck and I have to go. Hope you one day might get to enjoy a biscuit fit for the river.