So I made me a half-dozen catfish "jugs" with pool noodles and coat hangers. I wrote my name and address, dropped three ft. of 25 lb mono and a circle hook on each one, baited them with cut-up bream, and threw them in the river. Here's what happened over the next ten minutes.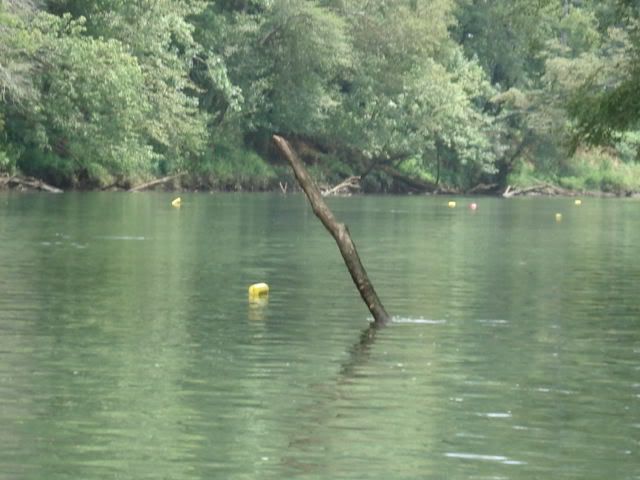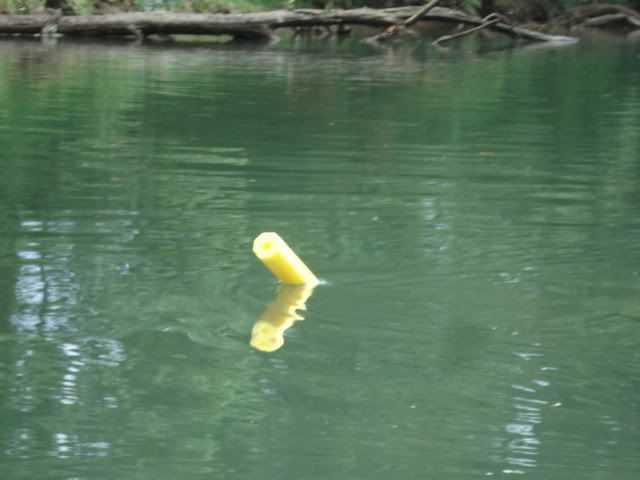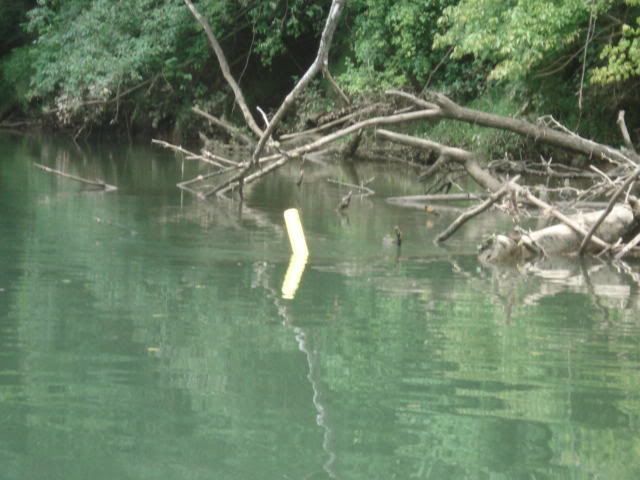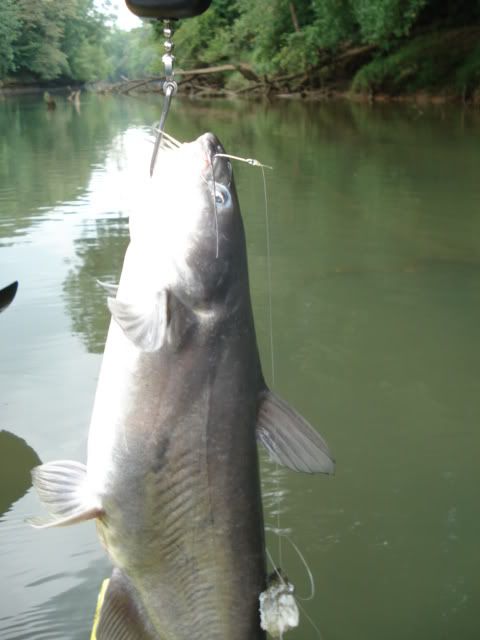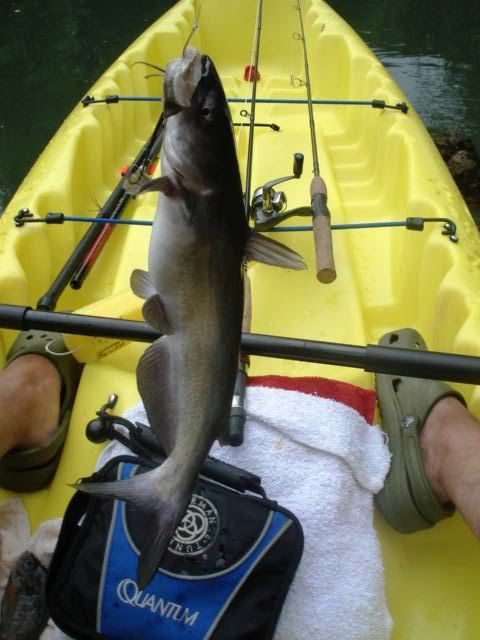 Having gotten enough for dinner for the family(3 fish between 3-5 lbs), I went with the long rod. Here's one of many small bass and bream I caught.
Fly fishing from the kayak was much easier than I thought it would be. Actually, being down low on the water helped with casting under overhangs.